Santa Clarita After School Program
Call
(661) 338-2922

to Learn About the Benefits of Our After School Program

At Shin's Family Martial Arts Center, we offer a unique after school program that offers positive reinforcement through participation in an engaging extra-curricular activity. Students bring their homework to our study room, where our supervisors engage with students, making sure they are actively working on their assignments.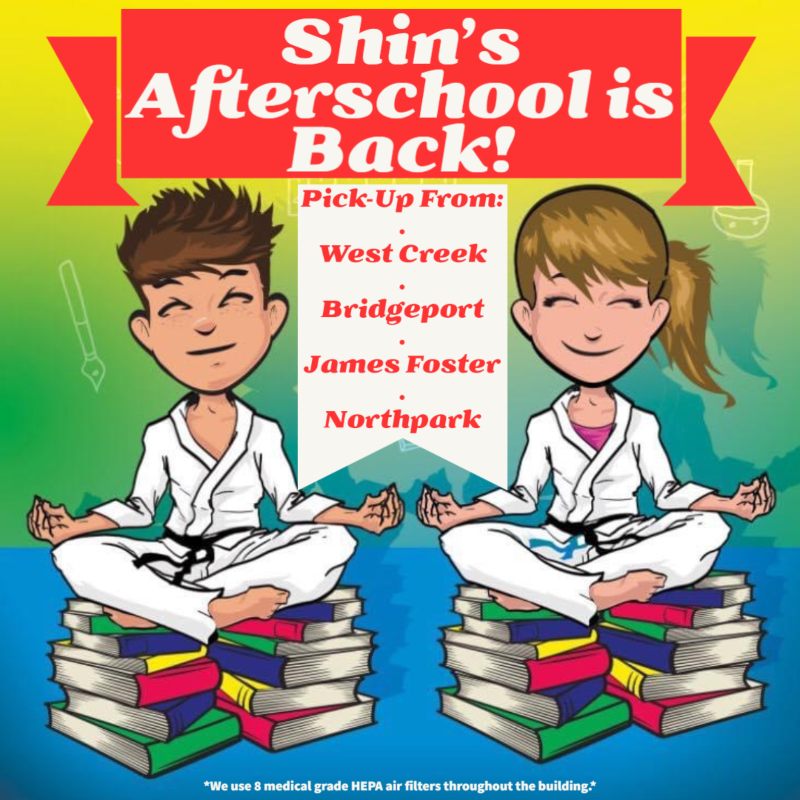 ​We believe it is important to stay present with the students, rather than leaving them to their own devices. Through interaction with their peers and supervisors, students learn to remain focused on the task at hand. Over the years during which we have provided this program, we have witnessed a marked improvement in student grades and in students' attitudes toward take-home work.
Benefits of our after school program:
Improves concentration skills
Encourages students to remain focused
Interaction between peers and supervisors
Our programs are award-winning
Strong emphasis on family values and discipline
Call our office at (661) 338-2922 for more information about this unique program.
Being Active Increases Academic Learning
In our environment, we are constantly providing feedback to students, reminding them of the end-goal of fun in the gym, so that they are encouraged to finish homework in a timely manner. Parents love that when they pick up their children, they can trust that not only is work completed, but the children have also been given plenty of time to be active as well.
Incentives that we couple with our after school program include:
Kickboxing Training
Anti-Abduction Exercises
Self-Defense Techniques
Tumbling and Martial Arts Acrobatics
Interactive Games
Bungee Exercises & Zip Line
Olympic Trampolines
Variety of Floor Exercises & Games