CAMP AT SHIN'S FAMILY MARTIAL ARTS CENTER
Every year, we offer camps for children to have fun and stay active during their break from school. They participate in a range of fitness-oriented activities throughout the day to encourage a positive self-image through healthy habits.
Camp Activities Include:
Floor Games, Activities and Competitions on our Tricking/Gymnastics Spring Floor
Jumping on our Olympic-Sized Trampolines & Tumble Track
Daily Arts & Craft Project
Zip-Line and Bungee
And Lots of Fun!
SHIN'S SUMMER CAMP DATES
Monday, June 12th - Friday august 4th
CLOSED: Juneteeth on Monday, June 19th
Base hours: 9:00 am - 4:00 PM
Extended Care: 8:00 AM - 6:00 PM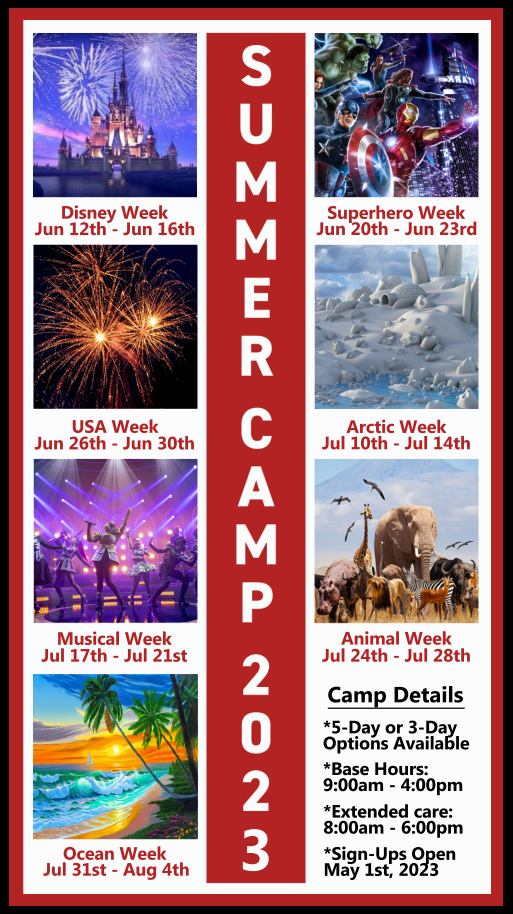 These short-term camps give kids something to do during breaks from school, especially while parents may still have to work. Camps are scheduled and organized by week. The base hours of camp are 9:00 am-4:00 pm. However, extended care hours are available as early as 8:00 am and as late as 6:00 pm for an additional fee.
All sign-ups must be done in person and prior to the start of the requested camp week.
Please call or email the front office to schedule an appointment for all sign-ups.